f.a.qs: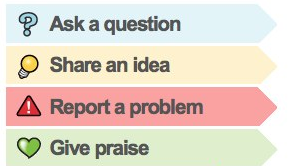 If you can't find the answer to your question in our user driven support site above or in our F.A.Q's section below then please feel free to contact us via our contact us page.

Soundproofing Related Questions top
What's the difference between soundproofing and sound absorbing products?
Soundproofing products are designed to work as a barrier to reduce sound leaving or entering a room or workspace. Sound absorbers are designed to absorb the sound within a room and help reduce room echo etc. Absorbers do not stop the sound leaving the space but will reduce it.
If you wish to soundproof a room you would need to purchase soundproofing products. It may also be advisable to consider some absorbers inside the room to help reduce the sound before it hits the soundproofing.
Are your products hard to install?
If you are D.I.Y minded then you should be fine installing most of our products. If you do not have installation instructions they can be printed off from our website. If you are in any doubt about your ability to install a system you have seen please call our team to discuss BEFORE you order.
Will your products take up much space on my floor wall or ceiling?
On average our systems will take up no more than 2 inches but this really varies depending on the system. On each product page you will be able to see the thickness of the item. The total space taken up by the system will depend on your final wall, floor or ceiling finish.
I want to soundproof my garden shed, is this possible?
Soundproofing any area is possible if you are prepared to put enough time, effort and money into it.
The problem with lightweight sheds is they are not built from solid materials. If you wanted to soundproof a shed you would need to lose a min of 5 inches off each wall and ceiling and have a double doorset in place. This for most people is just too much. Our advice in short is, yes it can be done but you are better off building an extension and then soundproofing this area.
My child plays the drums - what can i do to reduce this sound?
A drum kit produces over 100db of noise. This is similar to the sound of a noisy factory. Logic states that you can't just stick a thin rubber layer on the wall to reduce this level of noise. Read our full article here
Am I able to order online?
Yes. Please click HERE to go to our online shopping cart
Can I buy your products direct from a builders merchants / dealer?
You can order our products through Jewsons and many other large building merchants. Most of these merchants don't stock our products. We don't currently have any dealers as products are ordered directly from us and we despatch to the delivery address nationwide.
Do you offer credit to customers?
We don't offer credit I am afraid. If you can't afford to soundproof using our products we would advise contacting a mediation service or your local council.
Do you offer discounts?
We offer very competitive discounts on all our products for bulk orders. We also run Special Offers which can be seen here. Please call our sales team for more information.
How do I obtain a quote?
Please click on the contact us page or call our main number 0845 363 7131.
What payment methods do you accept?
We accept all major credit and debit cards except for American Express and Amex. You can also pay us with cash or a cheque but we will require approx 7 working days for a cheque to clear. WE REQUIRE A FULL CLEARED PAYMENT BEFORE ANY GOODS WILL BE DESPATCHED.
Delivery Related Questions top
Can I collect the items from you directly?
Yes, we have a trade counter and welcome the chance to meet our customers. It is advisable to call in advance of a collection so our packing team can prepare your order.
How do you deliver to me?
We use a number of delivery methods and couriers dependant on the size and weight of your order.
In many cases your products will be delivered on a wooden pallet and you will require a suitable sized space to sit this outside your address. If this is going to be a problem for you please notify our sales team before you order.
How much does the delivery cost?
We offer free delivery on many items, please ask for details. This will vary on the way we have to send it to you. In most cases the average delivery cost would be no more than £50.
How quickly can I get my products?
We offer 2 delivery methods. Next day or our economy service that is normally 2- 4 days.
Unlike other companies we stock all our soundproofing products in our warehouse. If you require your items on a next day service we will need to receive the order before midday. In some cases we can despatch items after this time but this is at the discretion of our despatch team.
Our sound absorber range and some other items are generally made to order and the lead-times will vary. This will be explained to you when you order.
Can I pay cash on delivery for the items?
I am afraid we don't offer that service, as we don't use our own drivers.
Do I need to be on site for the delivery?
All items we despatch need to be signed for as proof that you have received it. There needs to be someone at the address to sign for this unless other arrangements have been made.
What if I am not there when you deliver?
We are charged by our courier's everytime they have to redeliver to our customers. We are unable to absorb these costs so you will be re charged if you are not in. The re delivery costs are normally the same as the amount we charged you originally. If you think you may not be in for the delivery please alert the sales team when ordering and they can make alternative plans for your order.
Do you accept returned goods?
We will accept returns on (Non Customised) products within a certain time frame and providing they are in a good and re sellable condition. Please read our Terms & Conditions of Sale for more information.