Soundproofing a Floor
SoundprooING timber suspended floors
Timber suspended floors in flats built prior to 2003 can present the most noise nuisance but are fairly easy to soundproof provided you are prepared to put up with the disruption. This page will give advice on how to soundproof existing domestic floors in flats. If you are looking for a solution to meet Part E of the Building Regulations, work will also be required on the ceiling as well as the floor. More information on how to meet Part E can be viewed on our R10 page. The best way to soundproof a floor against airborne noise from below involves lifting the flooring to install 100mm of Acoustic Mineral Wool between the joists.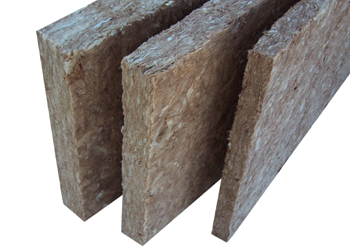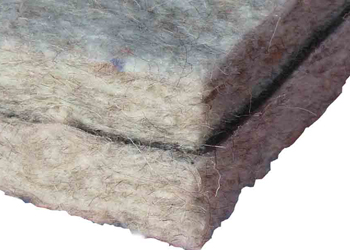 This will help absorb the reverberation of noise within these voids and is always worth doing. However, if a better degree of soundproofing is required, 52mm SoundBlocker Quilt can be used but with this sound insulation, it is important to staple it to the sides of the joists or fix it with battens. This is because SoundBlocker Quilt is a sound blocker as well as a sound absorber and so will give up to four times more sound loss than normal mineral wool but for best results it must be fitted as just described.
Now this alone will not give you the amount of sound insulation I think you are looking for so more sound control will be required. Again if you are looking for maximum acoustic insulation, 1mm thick SoundBlocker Membrane acoustic barrier can be stapled across the tops of the joists with the joints overlapped before re-fitting the floorboards.

This will give an additional sound barrier layer beneath the floor that is also a sound blocker. Now the floorboards can be replaced and these must be screwed down so as not to squeak when walked over. So the messy bit has now been done and you can get on with the remainder of soundproofing this floor.
Thin Floor Solution
If you cannot afford to lose much height then install three layers of our 2mm SBM5 soundproofing mat. This is heavier and has more mass than the SoundBlocker membrane so will act as a more efficient sound blocker.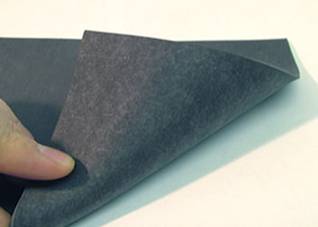 The first layer can be loose laid or nailed to the floor and the subsequent layers glued down with our special aerosol contact adhesive. It is always better to carpet the floor rather than install hardwood or laminate flooring so now the carpet grippers can be fitted using longer nails followed by underlay and carpet or our A10 acoustic underlay followed by the carpet.

A10 is superior to most normal underlays and will help absorb more airborne noise but more importantly, is more efficient at reducing impact noise on a floor.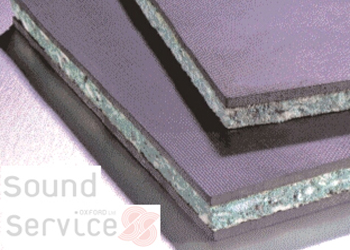 You should now be getting an appreciable reduction in noise through the floor but we can improve on this by substituting the 10mm thick A10 with our 15mm QuietFloor PLUS acoustic underlay.
This has far more mass than A10 with a sound absorbing core so not only will it reduce impact noise but more importantly to you, airborne noise through the floor. OK, this acoustic underlay is a bit thicker but edging strips are available to pack up the carpet grippers so they are the correct height to grip the carpet. Both of the above acoustic underlay systems do not require additional underlay.
Thick Floor Solution
If you think that soundproofing your floor cannot get any better there is still the option of installing a floating floor. This form of sound proofing is what is required to meet the current Part E Building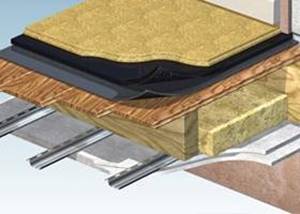 Regulations if your flat was being constructed today but it will add nominally 31mm to your floor height. So adjusting of the bottom of doors may be necessary. If a floating floor soundproof method is adopted, itdoes mean that laminate floors can be fitted on top instead of carpets without increasing noise nuisance for neighbours below.
What is involved? The base floor (this is the floor already screwed to the top of the joists) has the 2mm SBM5 Soundproofing Mat installed over it wall to wall and butt jointed. On top of this goes 10mm of resilient R10, a recycled rubber sound insulation designed to absorb structure borne vibrations. Finally, on top of this is installed 19mm t&g high density QuietBoard acoustic flooring. More detailed instructions on how to install this type of acoustic insulation to soundproof a floor can be viewed from our R10 page. Now you can fit whatever floor covering required.
Concrete Floor Solution
Because concrete floors are more solid with greater mass, airborne noise should not be as much of a problem as found with timber suspended floors. When airborne noise is experienced it is not usually normal household noises but loud noise which flanks up and down the structural walls. Flanking noise is more difficult to address and the best solution is to glue M20AD recycled sound insulation to the walls with a double layer of acoustic plasterboard glued on top. More on this can be viewed on the M20AD page for soundproofing a wall. Impact noise through a concrete floor is the more usual problem and can be addressed with the installation of a floating floor as already described above. Alternatively, A10 acoustic underlay or QuietFloor Plus acoustic underlays can be glued to the floor before a carpet is fitted. No additional underlay would be required.
Other Solutions
Regardless of the type of floor you wish to soundproof, laminate or hardwood flooring or ceramic tiles or Vinyl may be preferred. Due to the minimal thickness of laminate flooring, it is important that the correct thickness and density of acoustic underlay is used beneath it. If a thin option is required 4.2mm Acoustic Laminate Underlay can be used and is more efficient than the normal foam sold with the product.
If a better degree of soundproofing is required to comply with Lease Agreements then it would have to be the thicker 15mm QuietFloor Plus. Thicker hardwood floors can be floated on the 10mm R10 insulation as described above but the flooring must be at least 18mm thick to avoid flexing.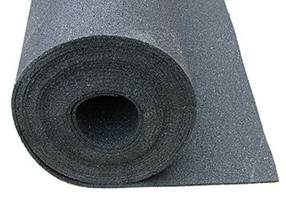 Ceramic tiles need a bit more care and it is essential that the base floor is secure with no chance of any movement before installation of the tiles. For best results our 5mm LinoFloor can be bonded to the floor with the tiles bonded on top. A flexible grout must be used to infil all of the joints. The same resilient insulation can be used beneath vinyl flooring or lino.