Enclosure Kits Technical Specification
The following information shows technical performance for the main acoustic sound absorbing foam product in this kit. The product was tested with engine noise and the graph below outlines the results.
This graph does not show sound reduction achieved in a home made enclosure but is a useful indication of how efficient the sound insulation is.
(SA25FF/B/6) Technical Specification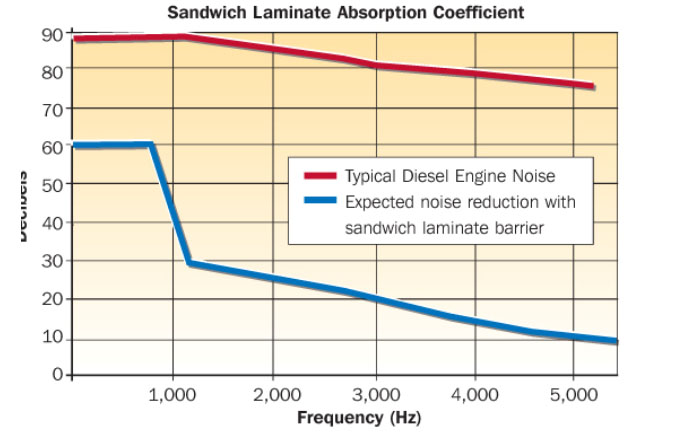 . General Physical Data
Skin:
Black
Foam:
Grey
Supply Form:
Available in sheet form
Sheet Size:
nom. 1200 x 900mm (4ft x 3ft)
Nominal Thickness:
32mm +/- 1mm
Density
Foam:
27-30kg/m3
Barrier:
5kg/m2
Film Face:
Polyurethane
Flammability
FMVSS 302
Self-Extinguishing BS4735 Self-Extinguishing