DESCRIPTION
G8 is another Isolgomma product produced from a softer grey rubber that gives acoustic separating performance that is equal , if not better than some thicker resilient insulating products whic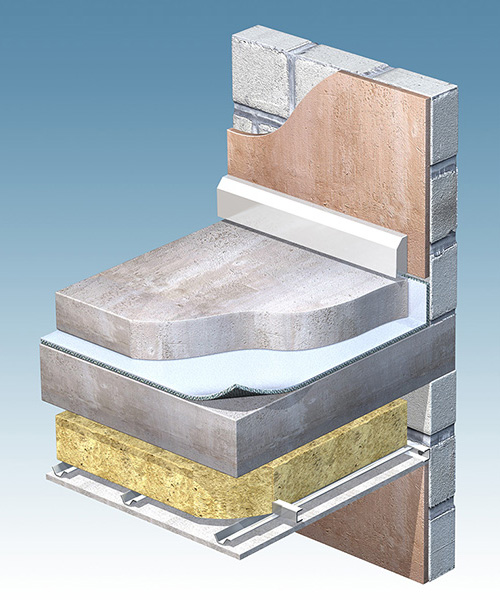 h is why it is ideal for use beneath heavier concrete screeds.
The design of G8 ensures that maximum sound loss is achieved when used in the construction of concrete based separating floors so is the best product to use when aiming for compliance with the following Part E requirements.
Maximum dynamic stiffness – Minimum thickness under loading Weighted reduction in impact sound pressure level (∆Lw) of not less than 29dB
The illustration to the side show how the product is used to decouple a floating concrete screed from the structural floor and what is required in respect of the ceiling beneath.  This construction will ensure that both airborne and impact noise regulations are safely achieved.
G8 is supplied in easy to handle rolls and comprise 8mm of EPDM resilient rubber bonded to a carrier layer of a tough, waterproof backing.