Bubblesorption Technical Data
Acoustic Performance
The classification of sound absorbing products is on a scale of A-E and since the whole spectrum is used to assess a classification the tested classification of Bubblesorption is B.
The best sound absorption attained with Bubblesorption is from the middle to higher frequencies. ie. 500-4000Hz. Lower frequencies are not usually experienced in the areas where this product would normally be used.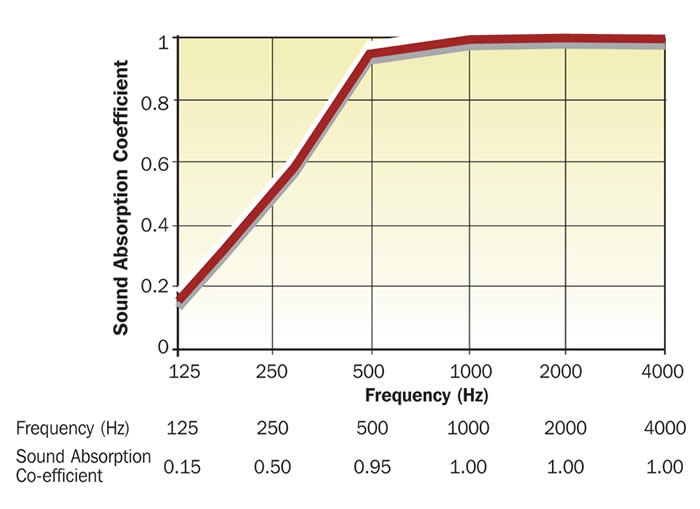 FIRE PERFORMANCE
Covering Fabric: Class 0 – BS476 Part 6. Class 1 – BS476 Part 7. EN13501-1 Class C, sl, d0
Sound Absorbing Core: Class 0 – BS476 Part 9 and 7. BS6853 Annex D.8.4. BS6853 Annex E2.
Colour chart