Cloudsorption Installation and Maintenance
Installation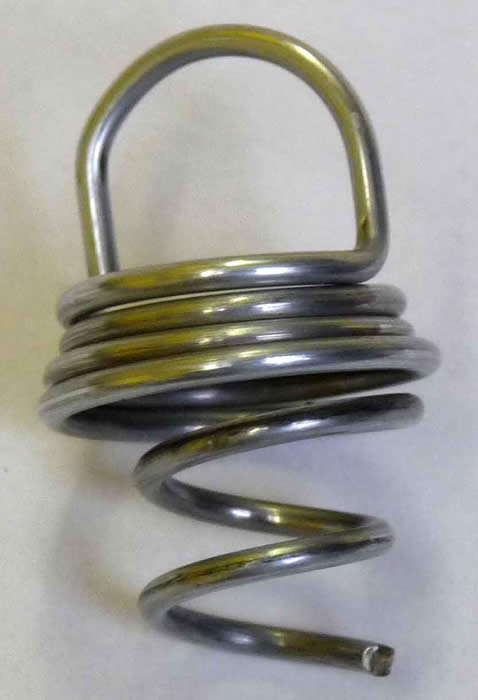 The installation time is quite quick because the Cloudsorption sound absorbing panels are simply suspended with steel wires from the ceiling by means of special screw hooks (See left) that are screwed into the rear of the acoustic panels. This also this means non–specialist fitters can install these panels. Using a Laser Line will make leveling the Cloudsorption panel much easier.
The length of the wires is easily adjusted by using different lengths of suspension wire. This means the panels can be installed at angles if required which can add to the visual design in some installations.
Ensure the correct number of screw hooks is used per sound absorber which is 4 per Echo Plus panel and varying for the Textile panel depending on its size. See chart below
| | |
| --- | --- |
| Cloudsorption – Textile acoustic panels – 25mm thick | No. of screw hooks required |
| 1200 x 900mm | 4 |
| 1200 x 1200mm | 4 |
| 1200 x 1500mm | 4 |
| 1200 x 1800mm | 6 |
| 1200 x 2100mm | 6 |
| 1200 x 2400mm | 6 |
| 1200 x 2700mm | 6 |
Maintenance
The panels can be cleaned by using a vacuum cleaner. For deeper dirt, use a proprietary cleaner but test it on a small unobtrusive area first. Repainting of the Echo Plus panels is not recommended.
Additional information :
General
Cloudsorption sound absorbing panels must be installed according to the supplier's instructions.

The contractor to supply all additional fixings and accessories for the suspending of the product.

All other work to ceilings must be completed and thoroughly dry before installation of the panels can begin. Optimum temperatures for the storage and installation for these panels is 100C to 200C and not more than 75% relative humidity in any enclosed space.

The installer shall be responsible for the examination and acceptance of all surfaces and conditions prior to installation of the sound absorbing panels.