Photosorption Technical Specification
.
Properties Values
Composition:
high density fire retardant mineral fibre board
Weight:
nom. 3kg/m2
Flammability:
Sound absorbing core: Class "0" Polyester covering: Meets requirements of BS5867:Part 2:1980 Type B performance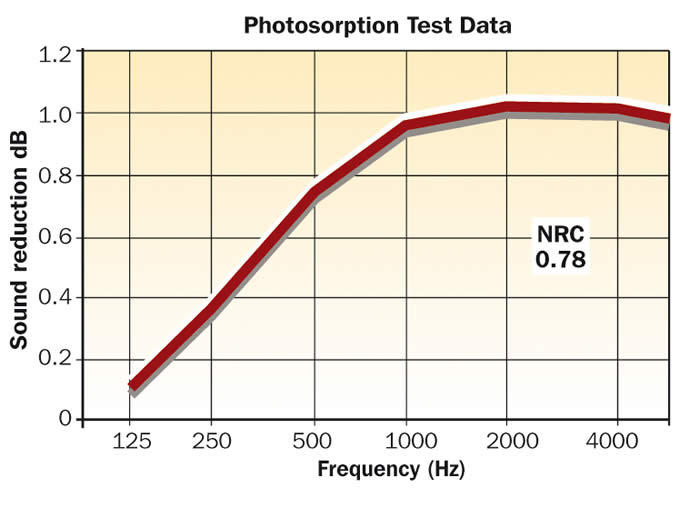 Maintenance
Maintenance The surface of the panel can be vacuumed to remove surface dust. Although the printed panel surface can be cleaned with a damp cloth, it is not recommended to clean small areas of the panel with any liquids, even water as it may make the stain or mark cover an even larger area and be noticeable once it is dry.
Other Data
Using your own image may increase the overall cost per panel. Ask for details.
Any good quality image can be digitally printed onto Photosorption panels as long as they have a minimum 360 DPI. This means that most images taken from a digital camera will not be suitable. Due to the large file sizes these images will have, they must be submitted to us on a CD. Photographs of this quality are normally taken on film and have to be scanned at a very high resolution to achieve the required DPI.