Quietfloor Technical Data
Technical specification for quietfloor replacement acoustic underlay to improve the soundproofing of floors when used beneath carpets and laminate flooring.
Note:   Although each panel is die-cut, there is a tolerance of +/- 10% and slabs from the bottom of a pile may flatten somewhat but over a short period of time, should recover to within the tolerances given.  In addition, due variations in temperature there is a tolerance of up to 0.005% (3mm) in the length and breadth dimensions.
Panel Size: 1200 x 600 x 15m
Weight: 15kg/m2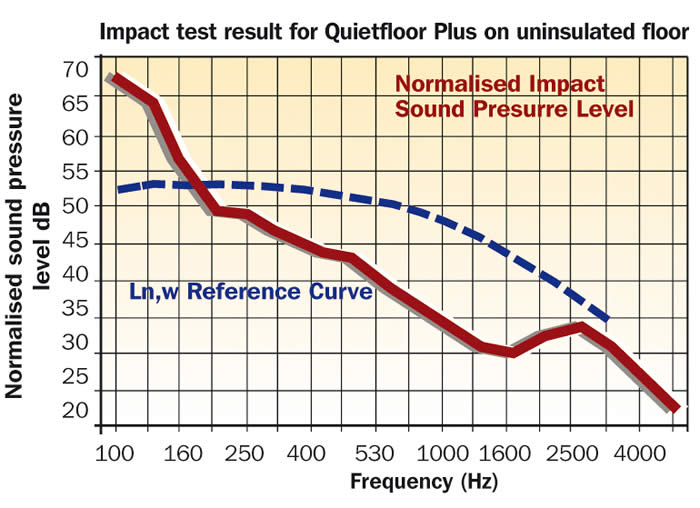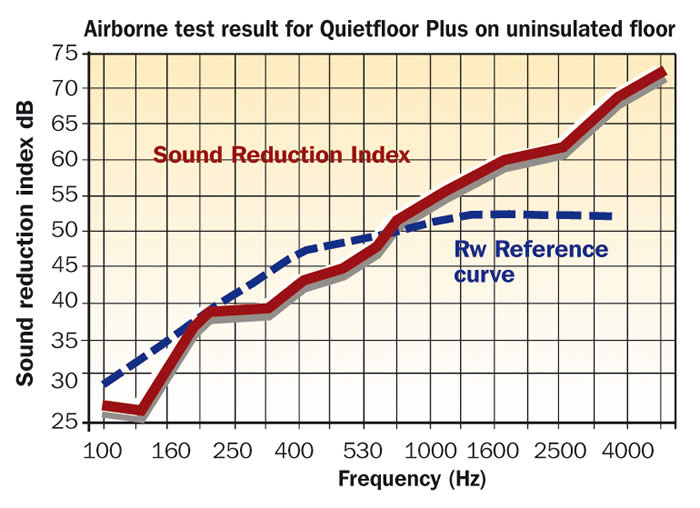 Acoustic Performance
Sound Service (Oxford) Acoustic Performance

Quietfloor PLUS

AIRBORNE SOUND INSULATION OF TIMBER FLOORS
Building regs minimum requirement is 43dB

Up to 51 dB

IMPACT SOUND INSULATION OF TIMBER FLOORS
Building regs maximum requirement is 64dB

Down to 39 dB