Gold Carpet Acoustic Underlay System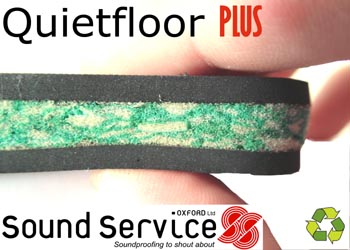 System Overview
The Gold Carpet acoustic underlay system is designed to absorb and reduce both impact noise and airborne noise which penetrates poorly soundproofed floors.
The Gold Carpet Acoustic Underlay System replaces normal underlay with a sound absorbing combination of acoustic underlay and sound barrier mats.
This combination gives exceptional soundproofing properties as an easy to install solution with the minimum amount of disruption for all types of separating floor.
Testimonial
"I recently placed an order for 20 Quietfloor Plus panels which I have received and am very pleased so wish to order a further 6 panels". Keith Jeffrey